You Should Catch a Flight to Bulgaria Now Here's Why
February 24th 2017 02:02 pm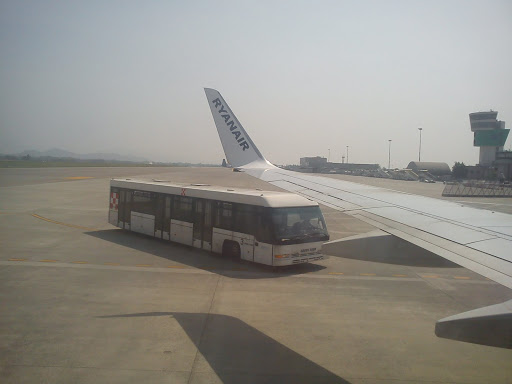 You Should Catch a Flight to Bulgaria Now. Here's Why...
Are you still looking for a reason to catch a flight Ireland to Bulgaria? Don't die wondering, just do it! Start looking for flights to Bulgaria now. Did you know 8.5 million tourists visited Bulgaria in 2016?
Yes, Bulgaria is fast emerging as a major tourist destination. The past winter was a great time for tourism in the country, with a record number of people visiting. But the best time to visit Bulgaria is during the summer, when the popular beach resorts such as Sunny Beach are packed with people.
Why visit Bulgaria, again?
Reason #1: Air travel is cheaper than ever. You can catch a flight to any city in Bulgaria without having to break the bank. Bulgaria is a well connected country today and has flights connecting it almost all countries in Europe, especially Ireland and the UK.
Reason #2: The Black Sea Coast is vast and relatively unspoiled. There are so many fun things to do here. You can participate in a number of water sports such as scuba diving, wind surfing, snorkelling, kayaking and fishing. You can go for long swims or pitch your tent and spend a couple of nights at the sea.
Reason #3: Sunny Beach is the party town of Eastern Europe. It is the perfect summer holiday spot and just ideal for guys and girls who want to party all night long, jive to the music, have as much cold beer as they like, make new friends, find love and have a great time in general.
Reason #4: The Bulgarian burger called as kufteh is a really great dish. It looks like meatballs and tastes really great. They are the most delicious meat patties you will ever have. Another reason to visit Bulgaria!
Reason #5: Bulgaria has a very diverse landscape, considering it's relatively small size. You could go hiking at the Balkan Mountains, and enjoy a bath in the waterfalls. There's this cave here, called the "Eyes of God"; you could just dive in and have the time of your life.
Reason #6: The great thing about Bulgaria is that you can have alcohol any time you like. There are no restrictions and there is no set time for it. You can have the Bulgarian alcoholic beverage called Rakio at breakfast, lunch or dinner. Bulgarians like nothing more than a drink, but they are very conscientious about it – you won't find anyone that is drunk or out of control here.
Reason #7: Bulgarians are an incredibly friendly bunch. They are passionate about their country and want visitors to truly have a great time here. Everywhere you go you will have shopkeepers, pensioners, college students, young mothers, etc. smiling at you, and engaging you in a conversation.
Reason #8: Bulgaria is a country on the move. Unlike many other nations in Europe, Bulgarians are proud of being a part of the European Union. For over 5 decades Bulgarians were behind the Iron Curtain of Communism. Now that they are a free market democracy, there is a real eagerness among even ordinary Bulgarians to be seen as global citizens. This is great to see, especially in such insular times when nationalist forces are on the rise in many parts of the world.