World Famous Broadway Show CATS is Coming to Bulgaria
May 05th 2017 08:05 am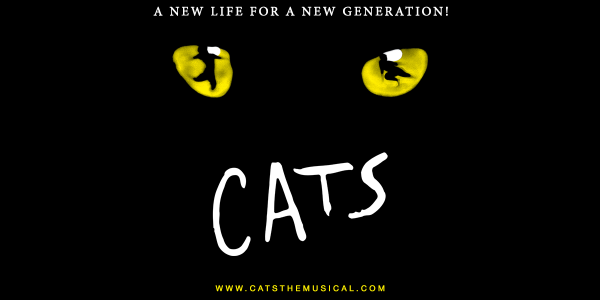 World Famous Broadway Show CATS is Coming to Bulgaria!
If you're catching the next flight Ireland to Bulgaria you will do well to catch up with some of the top cultural news and events to be held in Bulgaria this May.
The 'Cats' Musical will be held at Sofia's NDK, and this promises to be an exciting event. You should book your ticket on May 11th, 12th, 13th and 14th at the National Palace of Culture (NDK).
As many as 100 dancers will participate in the event. Local and international actors and technicians will also be involved.
Cats musicals have always been popular and are a global phenomenon. They are based on an old classic by T. S. Eliot, the Book of Practical Cats. The show features popular feline characters such as Rum Tum Tugger, Macavity, Mr. Mistoffelees, Old Deuteronomy, Jennyanydots, Grizabella and Skimbleshanks.

Cats is in fact the longest running show on both the West End and Broadway. It first premiered in the New London Theatre over 35 years ago and was played there for 21 – world record at that time. Over 9,000 performances were organised in that time.
The path breaking production has won many awards such as the Olivier and Evening Standard Awards, a number of Tony awards for Best Musical and more. Cats has played live in over thirty countries and this is the first time that the historic production will play in Bulgaria.
It has been watched by over 73 million people across the world and has been translated into 15 languages.
The musical score for Cats has been composed by the musical genius, Lord Andrew Lloyd Webber. It includes some of the biggest hits ever such as the song 'Memory', recorded by over 150 artists including legends in the music industry such as Barbra Streisand, Barry Manilow, Johnny Mathis and Liberace.

Cats is a modern phenomenon, there has never been anything quite like it before. It features an incredible oversized set, a breathtaking score, amazing choreography and sexy costumes. It is one of the most exciting song and dance specials coming to Bulgaria and must not be missed at any cost.
This is one more reason for you to catch the next flight Dublin to Bulgaria. You can now watch this world famous show in Bulgaria for as little as BGN 65. If you have kids under 6, they are allowed to watch for free.
It is certainly wonderful that Bulgaria is now attracting major shows such as Cats. It reflects the fact that Bulgaria is now an emerging power in European tourism. It is the fastest growing tourism industry in Europe and attracts millions of tourists every year.
Last year, we had over 8 million foreign tourists coming to Bulgaria. The numbers for 2017, if anything, are expected to be even better. So when you are coming here? Be a part of exciting events such as Cats and more, in Bulgaria, the most exciting country in Europe right now!