Tips for Saving Money During Your Trip to Bulgaria This Winter
December 06th 2016 01:12 pm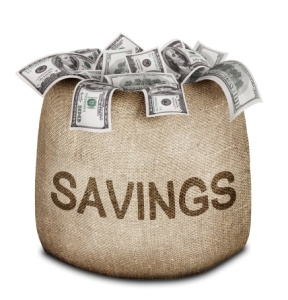 Tips for Saving Money During Your Trip to Bulgaria This Winter
Winter has already started in Bulgaria. Christmas is not so far away. It's as good time as any to visit the beautiful country. Did you book your flight to Bulgaria from the UK as yet? In this article, we give you tips for saving money during your winter trip to Bulgaria.
#1: Which is the best budget ski destination in Bulgaria?
Where should you spend your winter holiday in Bulgaria? Bulgaria has many popular and yet affordable ski destinations such as Bansko, Borovets and Pamporovo. They receive a plenty of rainfall during winter and are perfect for skiing and snowboarding.
Bansko is considered to be the cheapest winter resort in Europe. It is a world class ski resort, where the cost of accommodation and prices of ski rentals, ski training, passes, food and beverages are a fraction of what they are elsewhere in Europe. The difference is staggering when you compare Bansko with a comparable ski resort in the French Alps such as Arvieux or Chamonix.
Borovets and Pamporovo are reasonably priced as well. Borovets is the oldest ski resort in Bulgaria and has a very traditional ambience and feel about it.
#2: Find the best low cost flight to Bulgaria
There are a plenty of cheap flights to Sofia Bulgaria from Ireland that you can catch. There flights that connect the major winter resorts in Bulgaria such as Bansko, Borovets and Pamporovo from over 43 cities in Europe. Bulgaria is well connected by air to the UK, Ireland, Greece, Romania, Germany, Turkey, Russia, Sweden, Austria and Norway. There are many low cost airlines that fly to Bulgaria. So catching a cheap flight to Bulgaria is not difficult at all. You will find all the information you need on this here on this website.
#3: Book your hotel in Bulgaria well in advance
The best way to save money during your trip is to book your hotel room in Bulgaria well in advance. There are a plenty of hotels, rental homes and guest houses in Bansko, Borovets and Pamporovo and they are generally packed during the Holiday Season. The best way to save money on them is to book your room well in advance. You can do the bookings online with complete ease.
#4: Book your airport transfers well in advance
You need to plan your transportation from the airport to the winter resort in Bulgaria, whether it is Bansko, Borovets or Pamporovo. This can take about 1 to 2 hours depending on the weather conditions and destination. There are many airport transfer companies in Bulgaria and you can make your bookings with them well in advance.
#5: Look for the ski and snowboard equipment rentals
Ski and snowboard equipment rentals are available in all ski resorts in Bulgaria. You won't have any trouble getting them for really low prices, compared to other resorts in Europe. The lift passes are also surprisingly affordable. There are many ski packages available where you will get all of this and more for a very affordable price.
We hope you enjoy your winter holiday in Bulgaria!