Tips for Driving in Bulgaria This Winter for Expats
December 12th 2016 09:12 am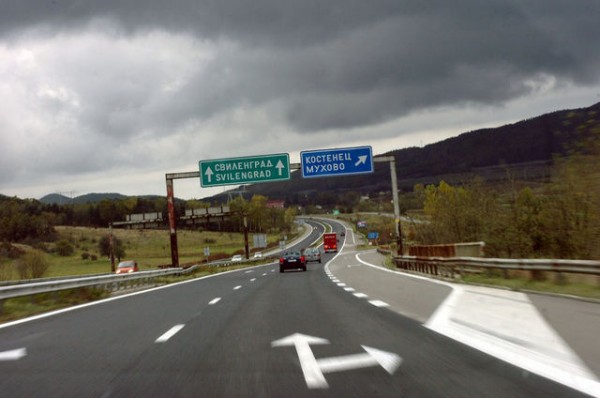 Tips for Driving in Bulgaria This Winter for Expats
Bulgaria is a truly fascinating country, which is considered to be one of the unknown wonders of Europe. Are you looking forward to your stay in Bulgaria this winter? Did you book your flight to Sofia Bulgaria from Dublin Ireland as yet?
When you're in Bulgaria, you will want to rent a car and drive yourself to wherever you want to go. But you should be aware that driving in Bulgaria is not easy, especially for those who are new to the country.
That's why it is so important for expats to pay extra attention to the road and adhere to all the traffic rules, even if the other drivers on the road aren't sticking to them.
Here are a few tips for driving in Bulgaria this winter…
#1: As an expat, you can use your foreign driving license as long as it's valid. You will also need to have an International Driving Permit. This applies to those from the EU as well as non-EU nations. If you're going to be staying in Bulgaria for over 12 months, then you'll need to get an official Bulgarian driving license.
#2: You should always drive on the right side of the road in Bulgaria. You can overtake from the left only. You should be aged at least 18 to be permitted to drive here.
You must always have a driving license with you. You should also have the vehicle registration card, third party liability insurance and the yearly technical inspection card.
You are not allowed to have children under the age of 13 seated in the front seat and you are certainly not allowed to use the mobile phone while driving. The car headlights must be on low beam when you drive in the winter, whether it's morning or evening.
#3: You should be extra careful when driving in the winter. The conditions in Bulgaria can get very severe during this time, as temperatures can go as low as minus 25 degrees Celsius.
You should always have winter tyres when you drive and carry snow chains. The roads can be slippery because of the snow, which is why you should be extra careful.
People in Bulgaria drive recklessly during this time of the year, they drive very fast and switch lanes without any indication. So you should watch out for all of that.
#4: It would help to have a basic understanding of the Cyrillic alphabet as most of the road signs in Bulgaria are in Cyrillic. This can be a problem when you are driving in the countryside and there is no one to guide you.
#5: You should carry essential equipment such as a fire extinguisher, first-aid kit, car jack, extra spare tyre, hazard triangle and safety jacket when you drive in Bulgaria. As said earlier snow chains are mandatory for driving here during the winter.
#6: You should watch out for the potholes. Roads in Bulgaria are much better than they used to be in the past, but there are long stretches that are ridden with potholes, especially in the rural areas. So do watch out for them.
#7: Be sure to stay well within the official speed limits. Don't over speed regardless of how tempted you are and how safe it might seem. You don't want to get into trouble with the law.