Massive Increase in Tourist Interest in Bulgaria
May 17th 2017 03:05 pm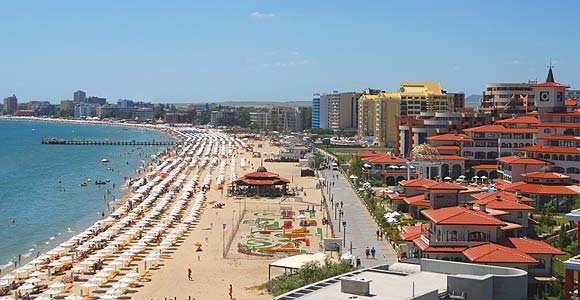 Flights to Bulgaria from the UK and Ireland are in big demand right now, as it has become a universally recognised fact that Bulgaria is the most exciting new tourist destination in Europe. The fact is, over 8 million tourists visited Bulgaria in 2016. That is unprecedented, and makes Bulgaria the most visited country in Eastern Europe.
What's so special about Bulgaria? Bulgaria has been drawing in tourists because it is seen as a low cost destination, which has everything you would get from a more sophisticated and mature travel destination such as France. There is a certain freshness and newness to Bulgaria which adds to the allure.
While 2016 was a good year for Bulgarian tourism, 2017 is proving to be even better. Bulgaria's Minister of Tourism, Stella Baltova has reported a 20 percent increase in the number of foreign tourists who have come here in the first quarter of this year. The tourism revenue generated by Bulgaria has increased by over 16 percent within a short time frame.
The Minister for Tourism said that while the country has certainly benefited from the massive increase in interest from foreign tourists, there is a serious shortage of staff in Bulgaria's tourism and hospitality sector. The government has been working hard to correct that by offering incentives to businesses in the tourism market. They have also made the process of issuing visas and work permits much easier.

The government expects to receive 9 million foreign tourists this year, compared to 8 million last year. The growth in the number of visitors to the country cannot just be attributed to the international craze for popular beach resorts on the Black Sea Coast such as Sunny Beach. That is certainly a part of it, but foreign tourists are also drawn in by popular winter destinations such as Bansko and Borovets, which have been developed as first rate ski resorts.
Tourists also like travelling around historically significant cities such as Plovdiv and Sofia, which are dotted with museums, monuments and other important landmarks. The Bulgarian countryside is delightful as well. The Bulgarian villages are lovely, and have none of the traffic or the crowds that one sees in the UK or Ireland. It's like the 21st century completely passed them by – in a good way.
There are a number of tour operators such as Thomas Cook, which have turned their focus to Bulgaria and have been marketing the country relentlessly as a travel destination.
It has helped that Bulgaria fares well in comparison to its neighbour Turkey right now. There are concerns about terror attacks and human rights violations under the autocratic Erdogan regime which have been pushing people to consider Bulgaria as an alternative. Bulgaria is a perfectly safe country with a free and open democracy.
Also, Bulgaria now has three world class airports and is well connected by air to a number of countries. There are today a plenty of cheap flights that fly to Bulgaria from various cities across Europe.