Exciting Things to Do in Bulgaria This Winter
December 16th 2016 03:12 pm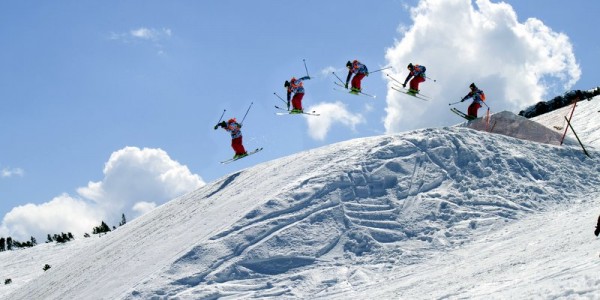 Exciting Things to Do in Bulgaria This Winter
It's winter in Bulgaria! We are only days from Christmas and not so far from the New Year. It's as good a time as any to book your flight to Sofia Bulgaria from London.
It's that time of the year when the beachside resorts are deserted, while the mountain resorts such as Bansko, Pamparovo and Borovets get crowded. So what are the exciting things to do in Bulgaria this winter?
Let's find out!
#1: It's time to hit the slopes, and test your skiing and snowboarding skills!
Bulgaria has some of the highest mountains in Eastern Europe, which provides for exciting skiing possibilities. Bansko and Borovets are top notch ski resorts, located at the Dobrinishte and Vitosha mountains, not far from Sofia. They are great places to go skiing and snowboarding. These resorts receive a lot of snowfall, especially in December and January, which lasts till March. You are going to have lots of fun practicing your skiing techniques here.
#2: Spend quality time at a museum or art gallery.
There are a number of wonderful museums and art galleries in Bulgaria. You will learn so much about Bulgarian culture here. The National Art Gallery in Sofia, also called as Square 500, is very well regarded as one of the finest art galleries in the Balkans. The Sofia History Museum is worth a visit as well, as is the interactive museum Muzeiko, which is a lot of fun for children.
#3: Have a traditional Bulgarian meal
There's nothing like having a traditional Bulgarian lunch after an entire day spent skiing or snowboarding. Bulgarian cuisine is absolutely delightful. It's sumptuous, healthy, and delicious, and you will enjoy every bit of it. You will also fall in love with the cosy restaurants and slow burning fireplaces generally found in Bulgaria's ski resorts. Some of the top local delicacies you will love this winter are turshia, which is a combination of veggies mixed with vinegar and brine, mulled rakia with honey, which is the national drink of Bulgaria and oshav or dried fruit.
#4: Go ice skating in Sofia.
There's nothing more fun than ice skating in Sofia. This is a traditional pastime in the Bulgarian capital during the winter. There are ice skating rinks in all major Bulgarian cities.
They are not only popular with children, ice skating is a great couples activity. Why not take your partner out for a romantic evening of ice skating this winter in Bulgaria?
The artificial lake of Ariana at the Boris Garden in Sofia hosts the biggest ice skating rink in Eastern Europe. It's incredibly popular with foreign tourists, and is absolutely free!
#5: Enjoy a traditional Bulgarian drink in the Christmas Market.
You will love the Christmas Market in Sofia, called as Weihnachtsmarkt. The place is reminiscent of Nuremberg in Germany and is packed with decorations during Christmas. You will find beautifully designed stalls offering traditional German sweets. You will also love having a drink here. Perhaps you should try the Rakia, the traditional Bulgarian alcoholic beverage.