All You Need to Know About Sunny Beach
May 26th 2017 09:05 am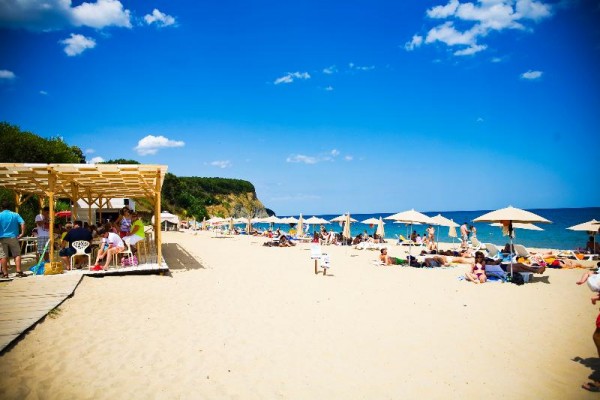 Are you planning to visit Sunny Beach in Bulgaria soon? There are a plenty of flights to Bulgaria from Ireland you could catch right now, and most of them are surprisingly cheap. Hotels in Bulgaria are also quite cheap while being of a reasonable quality.
So, let's talk about Sunny Beach.
Why Visit Sunny Beach?
Sunny Beach is located on the Black Sea Coast and is easily the most popular holiday resort not just in Bulgaria, but also in Eastern Europe.
It sees a constant inflow of foreign tourists every year. The tourist traffic has been increasing over the last few years. There is a very good reason why Sunny Beach is so popular, especially with the youth.
Sunny Beach is the party central of Eastern Europe. There are a number of nightclubs and bars here. There is always some sort of a party going on here anytime, any day. The beach stretches for 8 km of sandy dunes and offers plenty of opportunities for everyone to have fun.
There is a spacious boulevard that runs along the beach. There are a plenty of great eateries, bars and restaurants here. The market at Sunny Beach remains busy from dawn to dusk.
There are as many as 600 hotels here, most of which are reasonably clean. Sunny Beach has the reputation of being the most affordable holiday destination in Europe.
The Weather at Sunny Beach
The climate in Sunny Beach is pleasant especially from July to August, but it's pretty decent all through the year. It never gets too hot here, but during the summer the temperatures can hit a maximum of 35 degrees Celsius. It's very rare for it to rain here during the tourist season. Nights at Sunny are cool, but never too cold.
Money in Sunny Beach
Bulgaria is a member of the European Union, but the currency in Bulgaria is still the Bulgarian Lev (BGN) not the Euro. At the time of this writing, 1 EUR = 1.96 BGN and 1 GBP = 2.36 BGN.
You are best advised to keep enough cash with you when you're holidaying in Bulgaria. There are ATMs all across Sunny Beach. You can always withdraw money in BGN from the ATMs. The maximum withdrawal is 800 BGN.
How is the Internet and Telephone Connection at Sunny Beach?
Wireless calls and texting abroad from here is not too cheap, but you could always cut costs by buying a prepaid card in a phone store for 8 BGN or less. The internet here is quite fast. There are plenty of coffee shops and hotels here where you can get free Wi-Fi, so that should not be a problem.
How to Get to Sunny Beach
The best way to get to Sunny Beach is to take a flight from Ireland to Burgas. From there you can catch a bus or a private taxi to Sunny Beach. It hardly costs you 4 BGV or 2 EUR to travel from Burgas to Sunny Beach, which is very cheap indeed. Burgas is about 30 km from here.