7 Quick Reasons Why Bulgaria is So Special
May 09th 2017 11:05 am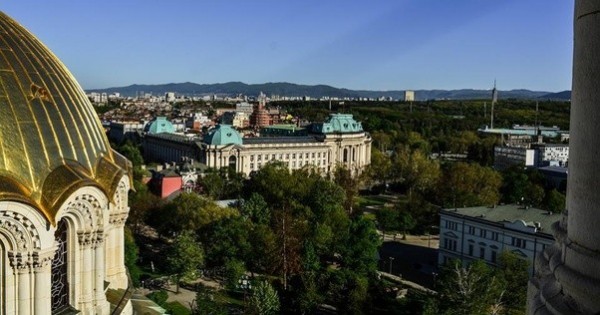 7 Quick Reasons Why Bulgaria is So Special
As a regular reader of this blog, you will know where to find the cheapest flight Ireland to Bulgaria. You will also know that Bulgaria is the cheapest destination in Europe. Indeed, there are a plenty of reasons why you should visit Bulgaria and why it is so special. Let's look at 7 of them.
Reason #1: Bulgaria is really very cheap.
Bulgaria, as you should know is ridiculously cheap. Sunny Beach, which is the most popular beach resort in Bulgaria, was named as the most affordable resort in Europe by the Post Office. A basket of essentials in Sunny Beach for everyday living costs just £19.53. That's cheap!
Reason #2: Bulgaria has great beaches.
If you have been to Sunny Beach, you will agree that Bulgaria has absolutely amazing beaches. The atmosphere here is relaxed and laidback and generally everybody just wants to have a good time. There are a plenty of cafes and restaurants dotting the beaches, and the pubs are decent too.
Reason #3: Bulgarian towns are lovely.
Some of the Bulgarian coastal towns are really charming. Places like Nessebar, for example. Nessebar is a UNESCO World Heritage site and is referred to as the "Pearl of the Black Sea". It is very popular with tourists.
Reason #4: Bulgarian mountains are majestic.
If you are in Bulgaria, you should go for a trek in some of the mountains here, such as the Rila Mountain range. You will find many amazing hikes around here. There are the waterfalls everywhere, rivers flowing idly by; it's such an amazing place.
Reason #5: Bulgaria has some of the most amazing places on the planet.
You should definitely visit Mouth Musala during your trip to Bulgaria. This is one of the highest summits in Europe at 2,925m. Paul Bloomfield of Telegraph Travel described the place as: "OK, heaven isn't a place on earth. But if it were, you might reasonably place it about 40 miles south of Sofia. Because the peak of Musala is as close to the abode of angels as you will find between the Alps and the Caucasus."
Reason #6: You will find your peace of mind in Bulgaria.
There are over 120 monasteries in Bulgaria, where the ambience is decidedly calm and tranquil. The most prominent among them is the Rila Monastery which was built in the 10th century and is a UNESCO World Heritage Site.
Reason #7: Bulgaria has a rich history.
A lot has happened to Bulgaria in recent years. It was behind the Iron Curtain and was under Communism for over 5 decades. Today, things are a lot different and Bulgaria is a flourishing free market democracy with an open press and a vibrant polity. But you can still see signs of Bulgaria's communist past, such as an ensemble of three Socialist Classicism buildings in Largo, Sofia.
So these are just some of the reasons why Bulgaria is so special. Meanwhile you will find everything you need to know about the best flights Bulgaria here.