3 Major Cultural Events to Look Forward to in Bulgaria this July
July 13th 2017 09:07 am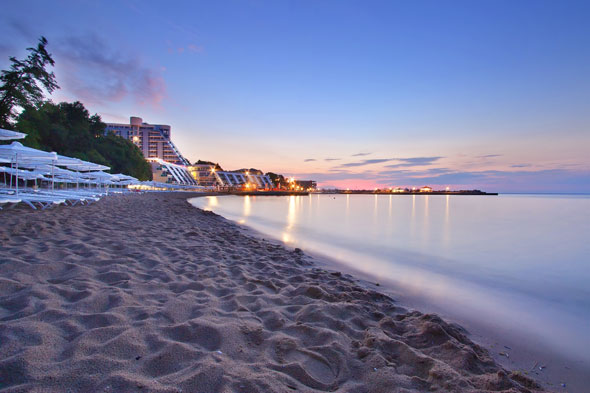 Visiting Bulgaria soon? We have 3 good reasons for you to book your flight Dublin to Bulgaria as soon as possible – we take a look at the 3 major cultural events to be held in Bulgaria this July 2017.
#1: The Bulgaria Photo Exhibition on Lover's Bridge in Sofia
Lover's Bridge in Sofia is a historical structure not far from the National Palace of Culture. This is the place where the photo exhibition, Expedition Rediscover Bulgaria will be held.
This photo exhibition is the sixth of its kind and features as many as 58 photos of some of the most important historical landmarks in the country. Works of the likes of Tihomira Metodieva, Valentin Zahariev, Evgeny Dimitrov and Ivan Vassilev will be featured.
Evgeny Dimitrov said in an interview with the Bulgarian National Radio that ''The photographs are from all corners of the country, but this time we are focussing on Veliko Tarnovo and the surrounding area.'' The exhibition will be held till July 14. It is expected to bring to light many historical treasures that have been victims of sheer apathy and negligence of the authorities.
#2: The Exhibition at Arte Gallery with 3 Bulgarian Women Painters
The Arte Gallery in Sofia will host paintings by three of Bulgaria's most talented women artists, Olga Valnarova, Elza Goeva and Maria Stolarova. This art exhibition began on June 14 and features works by the most talented women artists to have graced Bulgaria.
The paintings reflect their times and the cultural norms of the 20th century Bulgaria, when the country was behind the Iron Curtain of Communism. Famous Bulgarian art critic Prof. Chavdar Popov talked about the importance of these legendary artists to the Bulgarian art scene.
Prof. Popov said in an interview with Radio Bulgaria, ''Olga Valnarova's works presented a collection of several exquisite creations - paintings from her last years, really sophisticated poetic flights of fancy on the borderline of the figurative and the abstract, with intonations that go beyond what is visible or figurative even, intricate opuses laid down on canvas. Outstanding works."
Speaking about Elza Goeva, he said that she was "the only artist of the three still alive - is showing her latest works. She is a highly refined painter who seeks to express herself by morphing different hues in tactile texture, with compositions that leave much to the imagination. "
As for Maria Stolarova, Prof. Popov said that she "is represented by her famous still lifes, inspired by the ''a la Franga'' style of the National Revival period. Her works are symmetrical, based on aesthetic minimalism, also of excellent quality.''
#3: "Self - portrait", a Retrospective Exhibition held in Credo Gallery, Sofia
Self-portrait is a retrospective exhibition, which is being held at the Credo Bonum Gallery in Sofia. The exhibition features a unique self-portrait by contemporary artist Mariela Gemisheva, one of the biggest names in Bulgarian fashion. Her book, also called as "Self-Portrait", which features her interviews, writings and photographs collected over two decades will also be released.
You can look for the best flights to Bulgaria here on this website.